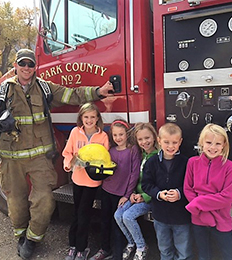 There's a lot to learn outside the classroom! We encourage all Valley Elementary students to get involved in extracurricular activities, and we're proud to offer many opportunities that allow our students to explore their interests.
Our student council provides our students with an avenue to influence their educational experience. The student council's goals are designed to bring students together to make school a positive place to be and to unite the school as a family. Students also learn about the democratic method of voting through the balloting process. They experience voter registration, campaigning, and voting for their representatives and officers using ballots.ts.
EXTRACURRICULAR ACTIVITIES
Fourth and fifth grade students have the opportunity to participate in Art Club! Mrs. Manuele and Miss Vinton host the club at Sunset Elementary the second Tuesday of every month during the school year. Classes start after school and run until 6:00 p.m. Parents need to take and pick up their child when Art Club ends promptly at 6:00 p.m. Please read the Art Club brochure and permission slip for more information.
Honor Choir is under the direction of music teacher, Mrs. Gerry Scott. The choir is comprised of fourth and fifth graders who are eligible through auditions in the fall and after Christmas. We sing a wide variety of music, standard choral music to popular arrangements. We meet once a week after school on Thursdays throughout the year for 60 minutes of rehearsing. We perform throughout the community for all different occasions.